Posts for tag: dental care
By Abington Dental Arts, PC
October 25, 2020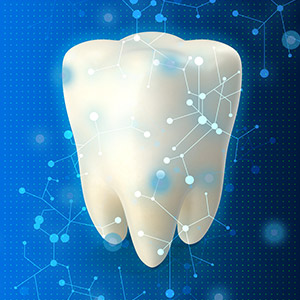 What a difference a hundred years can make—especially the last one hundred. In the early 20th Century, trains were the prime mode of cross-country transportation, electrical power was not universally available, and only the well-to-do could afford automobiles and telephones. We live in a far different world, transformed by digital media, air travel and instantaneous global communication.
Dental care has also made exponential leaps. Dentists in the early 21st Century have more effective and powerful treatments for disease, as well as life-like and durable restorations for missing teeth and less-than-perfect smiles. As far as dentistry goes, you couldn't live in a better time.
But if you thought the last century was amazing for dental care, you won't believe what may soon be coming your way this century. Here are a few of the incredible possibilities poised to become reality in the near future.
Regenerating teeth. As of now, the permanent teeth you have is all you're going to have—but that may soon change. Researchers are closing in on the ability to grow new dentin—and if that becomes practical, other parts of teeth may be next. Utilizing a person's stem cells, the building blocks of specialized human tissue, may yield the greatest prize of all, a completely regenerated tooth.
Targeting bacteria. Tooth decay and other dental diseases are most often caused by bacteria—but not every strain. The true culprits are a select few like Streptococcus mutans, which causes tooth decay. Based on growing knowledge of the human genome, we may one day be able to develop therapies that block transmission of specific bacteria from caregivers to infants, or inhibit these bacteria's ability to produce acid that erodes tooth enamel.
Employing "nano" tools. Nanotechnology tools and devices are no bigger than 100 nanometers (a nanometer is a one billionth of a meter), and perform tasks on the cellular level. Many researchers believe we may soon develop a device of this size that can seek out and destroy tiny clusters of cancer cells within the human body before they spread. This could be a game-changer for treating deadly oral cancer.
The current state of dental care would have amazed our great-grandparents. But we may soon be just as amazed at what 21st Century brings us.
If you would like more information on advances in dental care, please contact us or schedule an appointment for a consultation.
By Abington Dental Arts, PC
October 15, 2020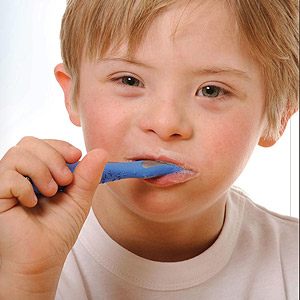 Even the simplest, everyday things can be challenging for a child with special needs. Dental care is no exception.
If you have a child with a chronic condition that affects their physical, intellectual or behavioral abilities, you know how difficult keeping up with dental care practices can be. Here are 4 tips to help make dental care easier and ensure your child has healthy teeth and gums.
Take an active role in hygiene. Depending on their abilities, you may need to take a more active role in daily teeth cleaning. If you have to brush their teeth for them, it's usually easier to have them face you "knee-to-knee." You can also use a second brush to keep their mouth propped open if they tend to bite or clench down while brushing.
Model behavior. If your child could eventually brush for themselves, it may still be a long training road. It can be an easier task if you make a habit of brushing your teeth together, or have them brush with a sibling. Not only does this allow you to monitor their progress, their learning process may be easier watching another person brush and then mimicking their actions.
Find the right dentist. Many children with special needs are subject to anxiety surrounding healthcare visits, including going to the dentist. Choosing the right dentist, skilled in the technical aspects of treatment for a special needs child and providing a "kid-friendly" environment, can make all the difference in the world. A pediatric dentist is often a good fit for children with chronic conditions.
Coordinate medical and dental care. A special needs child could have underlying health problems that complicate dental care, so keep your dentist well-informed about their overall health. Do likewise with their medical providers, particularly if their condition or treatments impact dental health, as in the case of medications they're taking that could inhibit saliva flow.
Ongoing dental care for a child with a chronic health condition can be difficult. But keeping their teeth and gums healthy is an important part of fostering greater overall health.
If you would like more information on dental care for special needs children, please contact us or schedule an appointment for a consultation. You can also learn more about this topic by reading the Dear Doctor magazine article "Managing Tooth Decay in Children With Chronic Diseases."
By Abington Dental Arts, PC
November 09, 2015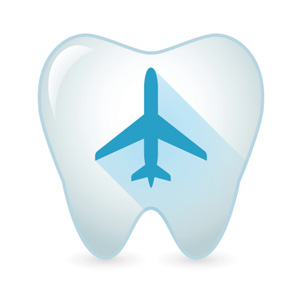 Each year, over a million Americans venture abroad for healthcare, with roughly half for dental treatment. Cost is the main reason — "medical tourists" believe they can save substantially on treatment, even with travel.
But before undertaking such a venture for dental work, there are some things you should take into consideration. For one, although quality care exists all over the world, you'll also find different standards of care. In the United States, for example, not only must dental providers graduate from accredited schools, they must also pass state examinations before they can practice (specialists even more). In some parts of the world, educational standards aren't as difficult to attain. You may also find differing standards for infection control, drug applications or appliances: for example, you may find a lower quality in implant or crown materials or craftsmanship than you might expect in the U.S.
Communication can also be an obstacle. Language barriers make it more difficult to understand what to expect before, during and after a procedure, or to have your questions answered. It may also hinder your provider from fully accessing your medical and dental history, which could have an impact on your treatment and outcome. Limited communication also increases misunderstanding about services offered, charges and treatment expectations.
Finally, many dental procedures have multiple phases to them, some of which normally span several months and visits. Many who go abroad for more complex procedures may try to have them performed in a much shorter time frame. Doing so, however, could prove disappointing both in the quality of the final outcome and your own well-being under such an arduous schedule. Even if your dental work is performed in an exotic locale, recovering from extensive procedures where you must rest and refrain from strenuous activity is best performed in the comfort of your own home.
It's important to get the facts before traveling to a foreign country for any medical or dental treatment, especially about a region's accreditation and care standards, as well as what you can expect in terms of amenities and culture during your stay. One good source is the U.S. Center for Disease Control's web page for medical tourism (http://goo.gl/75iWBk).
Going abroad for dental care is a big decision — be sure you're prepared.
If you would like more information on dental treatment abroad, please contact us or schedule an appointment for a consultation. You can also learn more about this topic by reading the Dear Doctor magazine article "Dental & Medical Tourism: It's No Vacation."