Posts for tag: wisdom teeth
By Abington Dental Arts, PC
August 11, 2021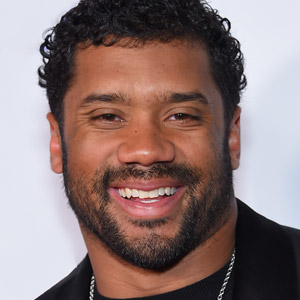 There are plenty of hilarious videos of groggy patients coming out of wisdom teeth surgery to keep you occupied for hours. While many of these have turned everyday people into viral video stars, every now and then it really is someone famous. Recently, that someone was Seattle Seahawks quarterback Russell Wilson.
The NFL star underwent oral surgery to remove all four of his third molars (aka wisdom teeth). His wife, performer and supermodel, Ciara, caught him on video as he was wheeled to recovery and later uploaded the clip to Instagram. As post-wisdom teeth videos go, Wilson didn't say anything too embarrassing other than, "My lips hurt."
Funny videos aside, though, removing wisdom teeth is a serious matter. Typically, the third molars are the last permanent teeth to erupt, and commonly arrive late onto a jaw already crowded with other teeth. This increases their chances of erupting out of alignment or not erupting at all, remaining completely or partially submerged within the gums.
This latter condition, impaction, can put pressure on the roots of adjacent teeth, can cause abnormal tooth movement resulting in a poor bite, or can increase the risk of dental disease. For that reason, it has been a common practice to remove wisdom teeth preemptively, even if they aren't showing any obvious signs of disease.
In recent years, though, dentists have become increasingly nuanced in making that decision. Many will now leave wisdom teeth be if they have erupted fully and are in proper alignment, and they don't appear to be diseased or causing problems for other teeth.
The best way to make the right decision is to closely monitor the development of wisdom teeth throughout childhood and adolescence. If signs of any problems begin to emerge, it may become prudent to remove them, usually between the ages of 16 and 25. Because of their location and root system, wisdom teeth are usually removed by an oral surgeon through one of the most common surgeries performed each year.
This underscores the need for children to see a dentist regularly, beginning no later than their first birthday. It's also a good idea for a child to undergo an orthodontic evaluation around age 6. Both of these types of exams can prove helpful in deciding on what to do about the wisdom teeth, depending on the individual case.
After careful monitoring throughout childhood and adolescence, the best decision might be to remove them.  If so, take it from Russell Wilson: It's worth becoming the star of a funny video to protect both current and future dental health.
If you would like more information about wisdom teeth removal, please contact us or schedule a consultation. To learn more, read the Dear Doctor magazine article "Wisdom Teeth."
By Abington Dental Arts, PC
March 04, 2021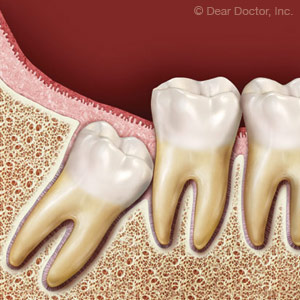 During election season, you'll often hear celebrities encouraging you to vote. But this year, Kaia Gerber, an up-and-coming model following the career path of her mother Cindy Crawford, made a unique election appeal—while getting her wisdom teeth removed.
With ice packs secured to her jaw, Gerber posted a selfie to social media right after her surgery. The caption read, "We don't need wisdom teeth to vote wisely."
That's great advice—electing our leaders is one of the most important choices we make as a society. But Gerber's post also highlights another decision that bears careful consideration, whether or not to have your wisdom teeth removed.
Found in the very back of the mouth, wisdom teeth (or "third molars") are usually the last of the permanent teeth to erupt between ages 17 and 25. But although their name may be a salute to coming of age, in reality wisdom teeth can be a pain. Because they're usually last to the party, they're often erupting in a jaw already crowded with teeth. Such a situation can be a recipe for numerous dental problems.
Crowded wisdom teeth may not erupt properly and remain totally or partially hidden within the gums (impaction). As such, they can impinge on and damage the roots of neighboring teeth, and can make overall hygiene more difficult, increasing the risk of dental disease. They can also help pressure other teeth out of position, resulting in an abnormal bite.
Because of this potential for problems, it's been a common practice in dentistry to remove wisdom teeth preemptively before any problems arise. As a result, wisdom teeth extractions are the top oral surgical procedure performed, with around 10 million of them removed every year.
But that practice is beginning to wane, as many dentists are now adopting more of a "wait and see" approach. If the wisdom teeth show signs of problems—impaction, tooth decay, gum disease or bite influence—removal is usually recommended. If not, though, the wisdom teeth are closely monitored during adolescence and early adulthood. If no problems develop, they may be left intact.
This approach works best if you maintain regular dental cleanings and checkups. During these visits, we'll be able to consistently evaluate the overall health of your mouth, particularly in relation to your wisdom teeth.
Just as getting information on candidates helps you decide your vote, this approach of watchful waiting can help us recommend the best course for your wisdom teeth. Whether you vote your wisdom teeth "in" or "out," you'll be able to do it wisely.
If you would like more information about what's best to do about wisdom teeth, please contact us or schedule a consultation. To learn more, read the Dear Doctor magazine article "Wisdom Teeth."
By Abington Dental Arts, PC
January 23, 2016
A few days before the Oscars, Vanity Fair magazine asked Academy Awards host Neil Patrick Harris to name his most treasured possession. Was it his Tony award statuette for best leading actor in a musical? His star on the Hollywood Walk of Fame? The stethoscope he wore while playing teenaged doctor Doogie Howser on TV? No, as it turns out, the 41-year-old actor's most treasured possession is… his wisdom teeth. Yes, you read that correctly. "Oddly, I still have my four wisdom teeth," Harris said. "I refuse to let them go or I'll lose my wise parts."
How odd is it for a 41-year-old to have wisdom teeth? Actually, not that odd at all. While it is true that wisdom teeth are often removed, there's no one-size-fits-all approach to this. It all depends on whether they are causing problems now, or are likely to cause problems in the future.
The trouble wisdom teeth cause is related to the fact that they are the last molars to come in, and that molars are large in size. By the time wisdom teeth appear between the ages of 17 and 21, there often is not enough room for them in the jaw. Sometimes it's because you may have inherited a jaw size that's too small for your tooth size; and generally speaking, the size of the human jaw has evolved to become smaller over time.
If room is lacking, the adjacent molar (that came in earlier) can interfere with the path of eruption — causing the wisdom tooth to come in at an odd angle. The wisdom tooth can hit up against that other tooth, possibly causing pain or damaging the adjacent tooth. This is known as "impaction." Sometimes the wisdom tooth breaks only partway through the gum tissue, leaving a space beneath the gum line that's almost impossible to clean, causing infection. A serious oral infection can jeopardize the survival of teeth, and even spread to other parts of the body.
If a wisdom tooth is impacted, will you know it? Not necessarily. A tooth can be impacted without causing pain. But we can see the position of your wisdom teeth on a dental x-ray and help you make an informed decision as to whether they should stay or go. If removal is the best course of action, rest assured that this procedure is completely routine and that your comfort and safety is our highest priority. If there is no great risk to keeping them, as Neil Patrick Harris has done, we can simply continue to monitor their condition at your regular dental checkups. It will be particularly important to make sure you are reaching those teeth with your brush and floss, and that you keep to your schedule of regular professional cleanings at the dental office. All healthy teeth are indeed worth treasuring.
If you would like more information about wisdom teeth, please contact us or schedule an appointment for a consultation. You can learn more by reading the Dear Doctor magazine articles "Wisdom Teeth" and "Removing Wisdom Teeth."